Don't let clouds between you and your destination cancel your flight, The VFR Over the Top rating allows you to fly above the clouds, and bad weather and still get where you are going. The VFR Over the Top rating is perfect for anyone looking to add more freedom to their Private Pilot License but without the need for a full IFR Rating.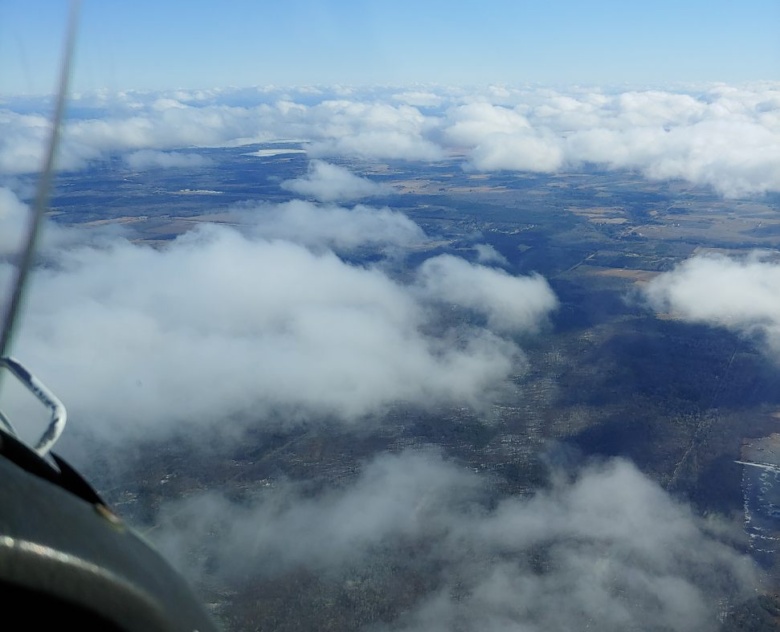 Ontario Flight Centre strives to provide a relaxed, enjoyable and fun flight training experience while maintaining a high level of safety and professionalism.
Ontario Flight Centre provides flight training on the highly successful and widely used Cessna 172 aircraft. The Cessna 172 is the most often used flight training aircraft in the world for a reason. It has been produced since the 1950s and has proven itself as a safe and reliable aircraft for flight training. The Cessna 172 offers low fuel consumption and low maintenance and insurance expenses which will keep flight training costs reasonable.
Ontario Flight Centre has on staff a Class One Flight Instructor with over 20 years of experience in the aviation industry. There is also a Transport Canada and Industry Canada Authorized Person on staff to sign off any permits and licenses required throughout the training program. This will save the students from having to travel to Toronto for these services.
Requirements
Candidates must hold a valid Private Pilot License to begin training towards the VFR Over the Top Rating as well as at least a valid Category 3 medical certificate. There is no ground school, written exam or flight test for the VFR Over the Top Rating however, the instructor must recommend the student for the VFR OTT Rating once the minimum requirements and skill level have been reached.
Flight Training will consist of a minimum of 10 hours of in-flight experience reviewing various radio navigation systems and weather conditions. If the candidate already holds a Private Pilot License and a Night Rating then they may only require an additional 5 hours of training.
Cost