Imagine setting off on a cross-country flight on a beautiful, sunny day and not having to worry about rushing back before dark. Or imagine watching the Canada Day fireworks from the air. With a NIght Rating from Ontario Flight Centre, now you can, from a safe distance of course. The night rating is the perfect addition to the Private Pilot License. It allows you to exercise all of the privileges of a Private Pilot License at night.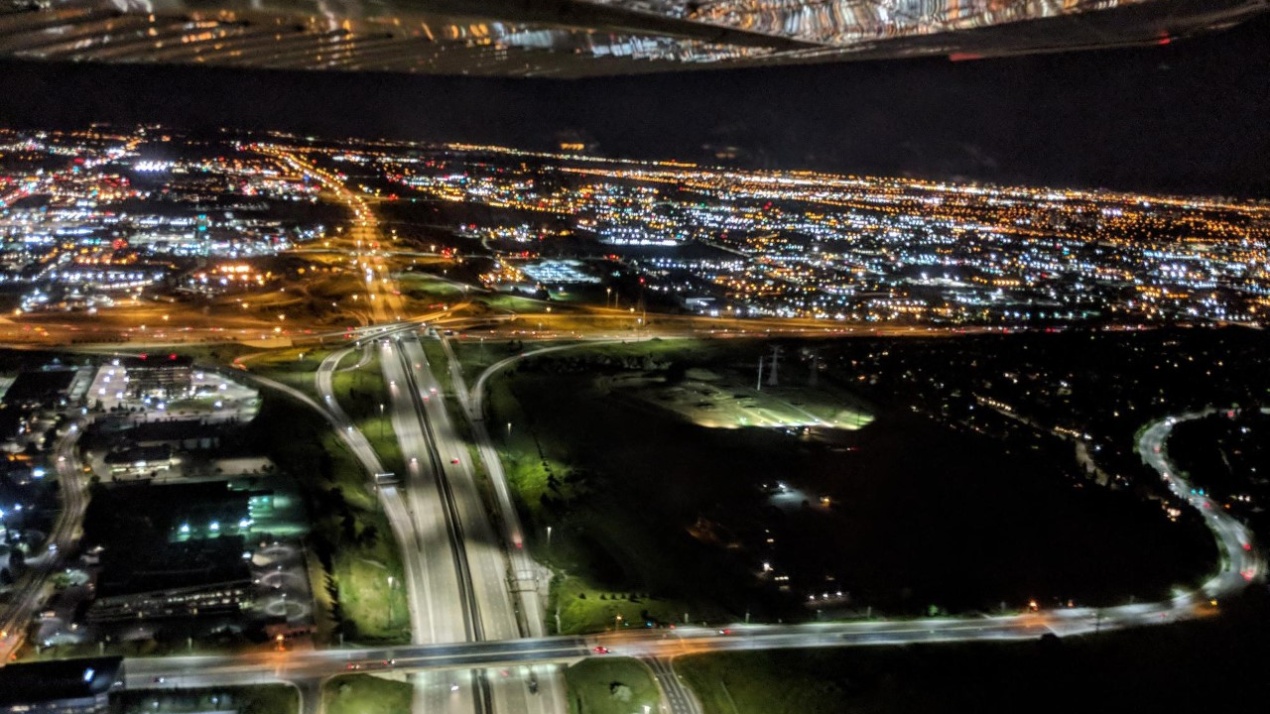 Requirements
Candidates must hold a valid Private Pilot License to begin training towards the Night Rating as well as at least a valid Category 3 medical certificate. There is no ground school, written exam or flight test for the Night Rating however, the instructor must recommend the student for the Night Rating once the minimum requirements and skill level has been reached.
Flight Training will consist of a minimum of 15 hours of in-flight experience which is broken down into a minimum of 10 hours of dual training and 5 hours of solo training. There is a minimum 10-hour instrument requirement of which 5 hours from the Private Pilot License can be counted towards.
Cost